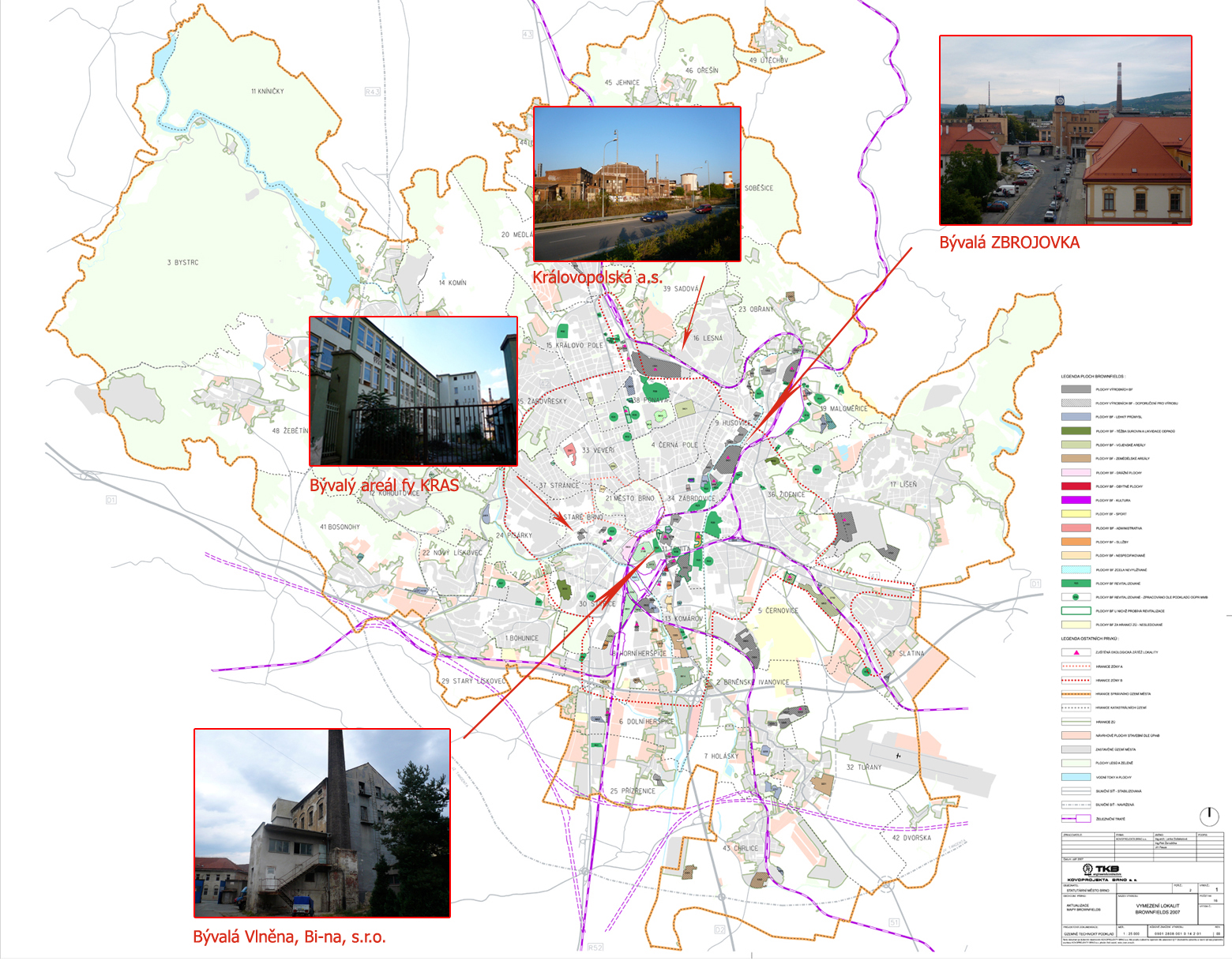 Brownfield map is a land-use technical documentation, covering production and non-production brownfield areas and intended for preparation of the new Brno town planning documentation.
Updating of Brownfield Map
Year of Implementation
-
Sector
Civil and Residential Structures and Infrastructure
Client
Statutární město Brno, CZ
Description
Such updating was aimed to obtaining evidence of areas, which lost their original function and – at present – are only minimum utilized and/or practically free ones. This updating is performed each maximum 2 years.