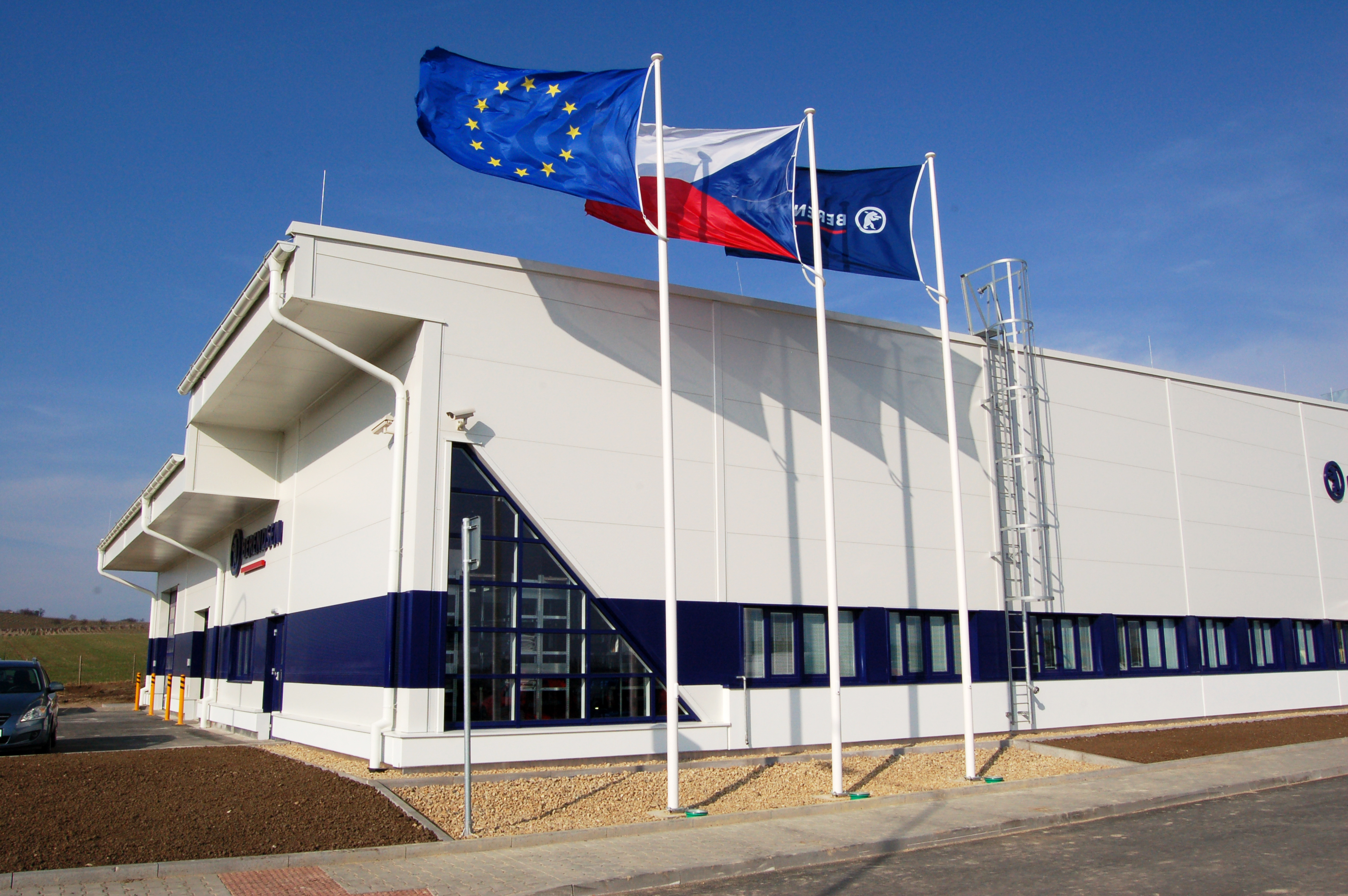 This new laundry was the first investment project of Danish company Berendsen realised in the Czech Republic, within the industrial zone of Velké Pavlovice.
New Laundry
Year of Implementation
-
Sector
Civil and Residential Structures and Infrastructure
Client
Berendsen Textil Servis s. r. o., Velké Pavlovice, CZ
Description
Kovoprojekta Brno a.s. provided the design documentation and engineering activities related to the actual civil unit of laundry and associated engineering units as well. The present capacity enables to launder even 2 tons of textiles, with target capacity of even 1000 tons per year. In compliance with Investor's requirements, the laundry was designed for two stages of construction. Total number of hall bays should be eight, two of which are intended for technical and administration amenities and further six bays for location of laundry lines for work clothing and doormats.
Scope
design documentation for Planning Permit, design documentation for Building Permit incl. engineering activities, Screening Process in Compliance with Act No. 100/2001 Coll. (EIA), Detail Design, documentation for Vendors Selection, As-built documentation, technical supervision