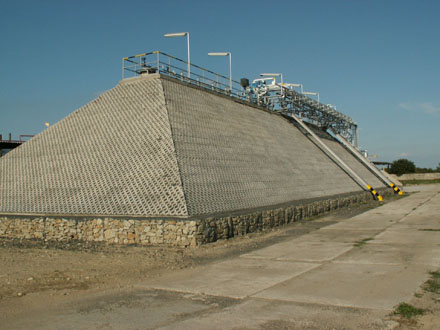 This Project dealt with construction of LPG storage tank, including equipment for LPG pumping into tank trucks and rail tank cars. The design covered also blending equipment for LPG preparation, with consequent storage in the new storage tank.
LPG Storage and Blending
Year of Implementation
-
Sector
Chemical and Crude Oil Industry
Client
SLOVNAFT, a.s., Bratislava, SK
Description
The storage tank was designed as underground one, with capacity of 300 m³, including equipment for propane and butane blending with odorization and LPG mixture pump.
Scope
Design Documentation for Planning Permit, Design Documentation for Building Permit, Detail Design, Design supervision, Delivery, Erection, Start-up